Hey everyone! I've been working a lot this semester on making a list of the things I need to get done so I don't have a repeat of last semester, but I just couldn't find a planner printable that I really liked, so I decided to make my own and share it with you!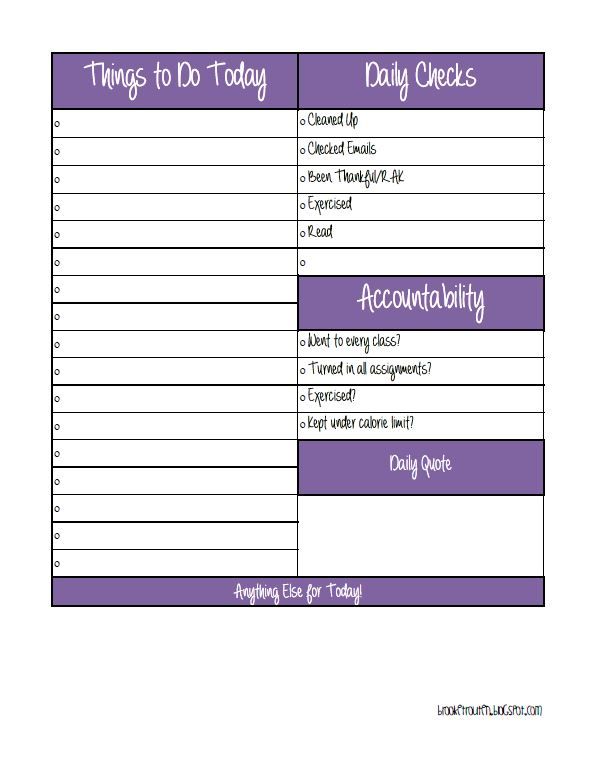 My favorite daily planner page was found here, so my design is based on this one, but I had to make the to-do list longer, because I like adding lots of things and whatever doesn't get done, goes to the next day!
To download this as a PDF,
click here
!
Let me know if you like this design!